news
31 august 2023
The New Mana Is Blue. Berries Is Pure Magic.
Does it seem to you that there has been a lot of amazing news in Mana lately? Yes, and we are far from finished! Today, we are so happy to introduce you to Berries at their best. The blue Mana Berries is not only a flavor, but a magical experience. We're bringing you Berries in all formats—Drink, Powder and Family Pack—and our brand new ManaBar.
For Berries you don't need to go into the woods
You don't have to go far for a refreshing taste of your favorite sweet berries such as blueberries, raspberries, blackberries, black currant and wild strawberries. With the arrival of Mana Mark 8, we've set out to expand the range of flavors to be as varied as our customer base and offer you more variety. After the elevating Lime Cake flavor, we can now welcome another summer hit—Berries.

Mana Berries brings a magical symphony of wild berries. The velvety smooth texture of the Mark 8 formula with its perfectly balanced nutritional profile has thus gained an additional invaluable benefit in the form of a new taste that will perfectly refresh and delight with a fruity taste explosion not only in summer.

"The new Mana is finally BLUE! We introduced Berries for the first time in history in the form of a powder, drink, and now as a nutritionally complete ManaBar. The team did an excellent job, and I'm sure the flavor with a hint of forest fruits will win you over." - Jakub Krejčík, CEO
A level of happiness in every bite
The fresh new taste of berries has already enticed you, but the delicious taste is not all Berries has to offer. Berries give your body a boost of antioxidants and health benefits. Antioxidants protect the body from cell damage, premature aging and skin damage, the development of disease and effectively boost immunity.

In addition to the effective antioxidants vitamin C, E and carotenoids, you can count mainly anthocyanins among the antioxidants in Powder and Drink Berries. Anthocyanins are the reason why blueberries are blue and raspberries are red, and thus give our Mana Berries its beautiful purple color. Besides the antioxidant effects, we can also count among the positives of anthocyanins, for example, the promotion of eye health and their protective effect on eyesight. They also benefit the growth of friendly bacteria in the gut.
The brand new ManaBar Berries
A completely unmatchable combination is our new nutritionally complete ManaBar with a juicy berry flavor. Infused blackcurrants give ManaBar Berries a delicious fruity, fresh taste. We also add natural blackcurrant and blueberry concentrate to the Berries bar. So you don't have to expect any artificial taste with our ManaBar, as is sometimes the case with high-protein bars. ManaBar is crunchy, but soft and thanks to its perfectly balanced nutritional profile, it gives your body everything you expect from a wholesome snack.

ManaBar is already on pre-sale. Expected shipment date is the end of October 2023.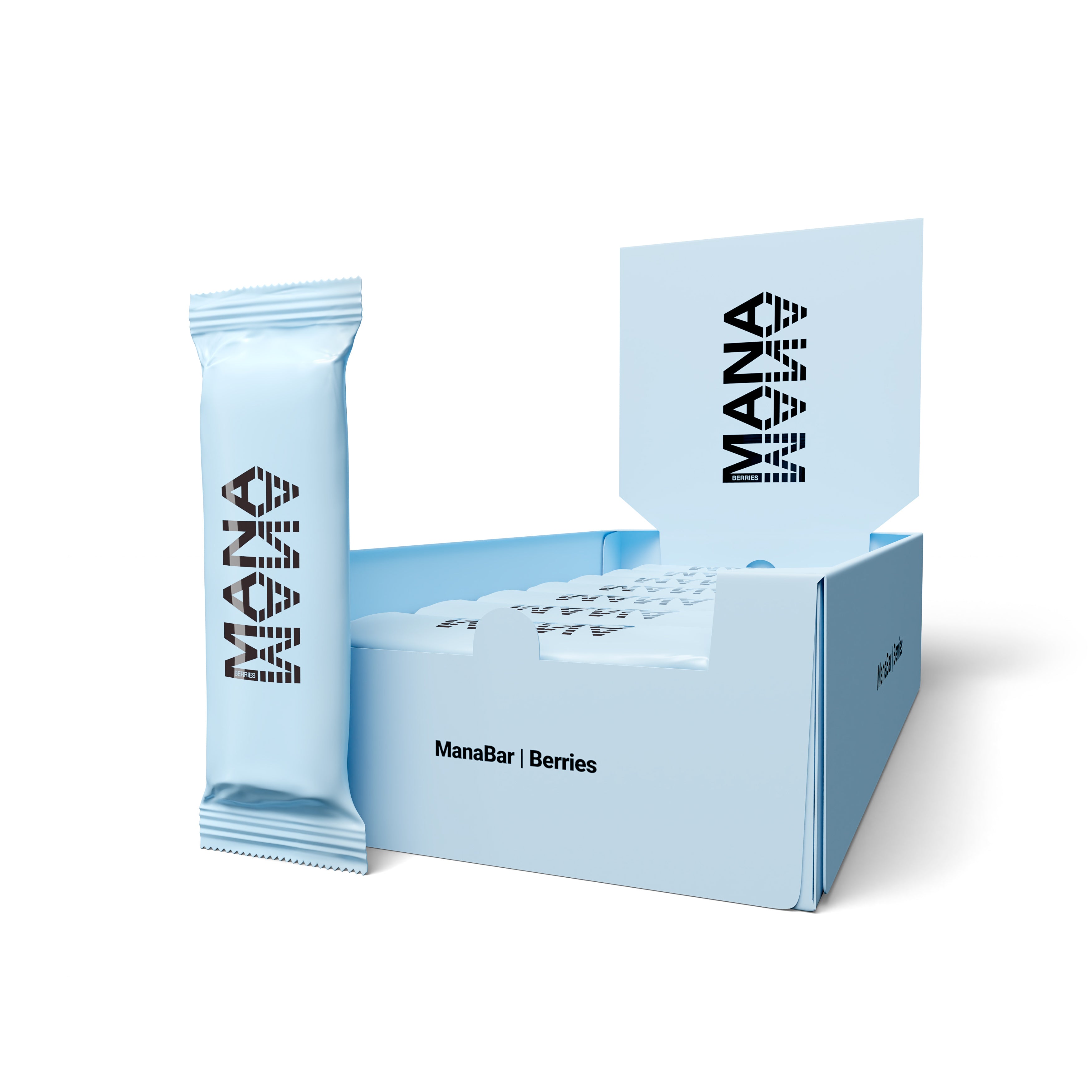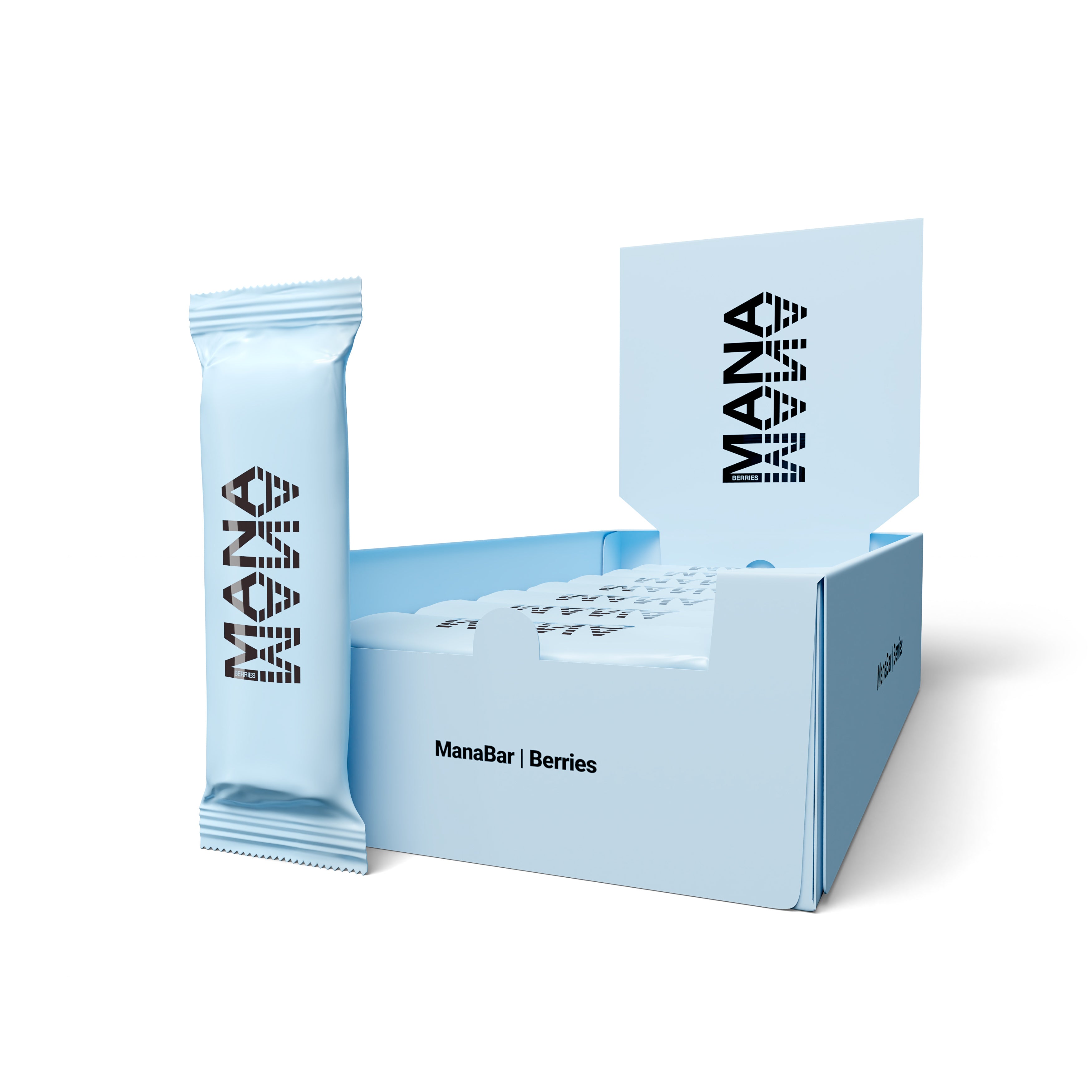 ManaBar | Berries - Preorder
ManaBar Berries is a nutritionally complete 200 cal bar with high protein, vitamins and minerals. It fits in your pocket, purse or school backpack. Treat yourself to a great source of energy with a delicious taste of wild berries whenever hunger strikes.
Liquid error (sections/pf-b1a9e736 line 108): Could not find asset snippets/klavio-product.liquid
Pre-order
ManaPowder | Berries
Liquid error (sections/pf-b1a9e736 line 124): Could not find asset snippets/klavio-product.liquid
ManaPowder Berries is light and needs almost no preparation. Give your body what it needs, please your taste buds and function at 100% all day long. The creamy, fruity taste makes it perfect not only for active summer days.
Buy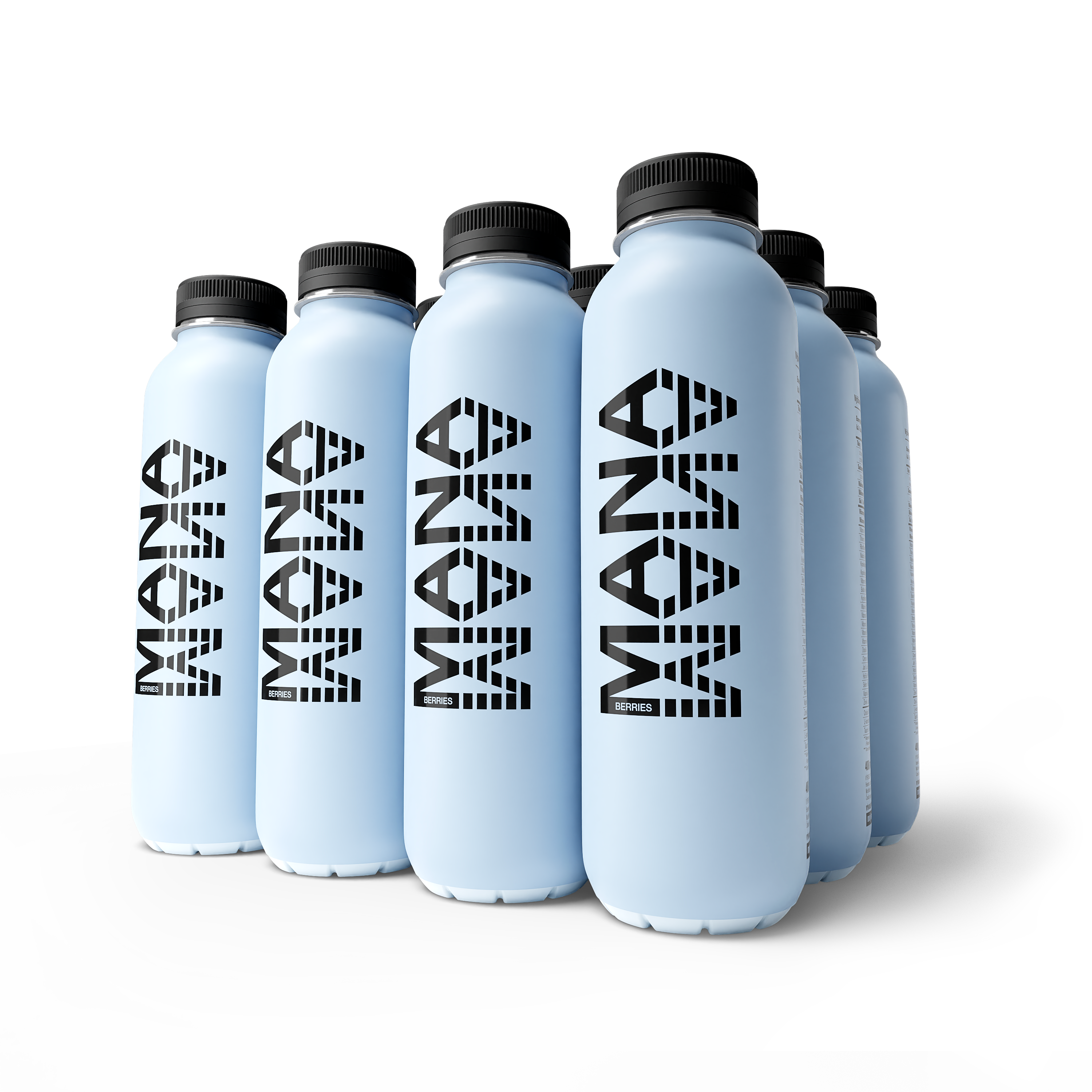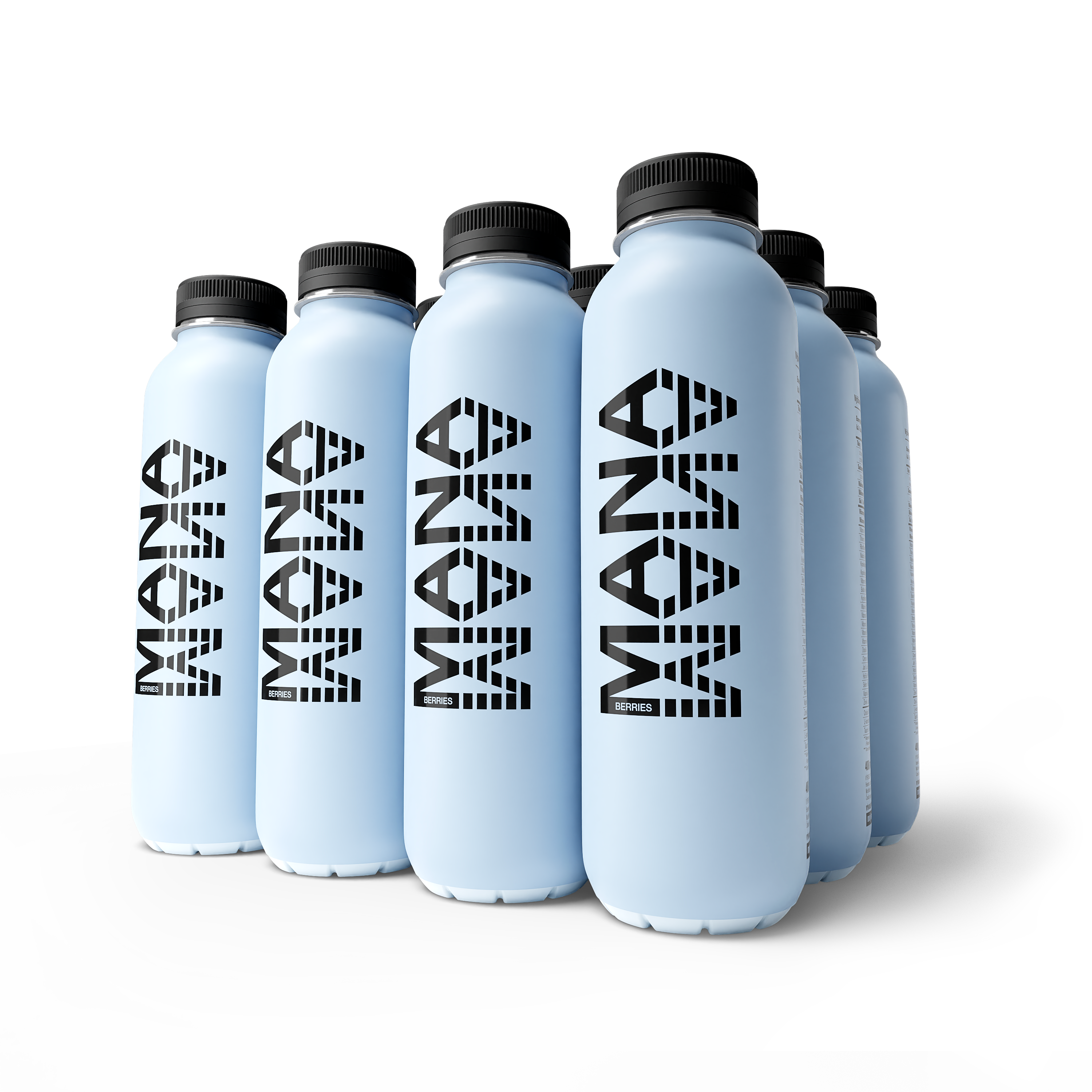 ManaDrink | Berries
Liquid error (sections/pf-b1a9e736 line 140): Could not find asset snippets/klavio-product.liquid
Mark 8 contains 38 essential vitamins and minerals, including a big amount of antioxidants. Among the antioxidants in ManaDrink Berries, we can now also count potent anthocyanins. Shake the drink, open and replenish nutrients for stronger immunity and a better life.
Buy