news
1 august 2023
Now in the US: the New Mana Mark 8—More Powerful, Delicious and Sustainable Than Ever
Mana introduces the new Mark 8. With an even more powerful nutritional formula, new delicious flavors and more sustainable packaging with a starting price of just $2.14 per serving.
We are introducing the newest Mana generation—Mark 8. With an even more powerful nutritional formula, new flavors and a more sustainable packaging with a starting price of just $2.14 per serving. For the first time, we're introducing a new ManaDrink bottle with a content of 13.5 fl oz (400 ml) made from sustainable mono-material. It can be infinitely recycled to produce new packaging, which was unimaginable in the previous design. Powder Mark 8 now also contains energizing kombucha. Another novelty is our Lime Cake flavor, in powder and drink form, which takes our product range to a whole new level.
The eighth generation of Mana Mark 8 brings new flavors and an improved recipe. Our ManaDrink Mark 8 received a more elegant design and comes from now on in a larger bottle made of infinitely recyclable mono-material. The new Mana delivers a phenomenal experience that takes our users' productivity and creativity to the next level. ManaDrink and ManaPowder Mark 8 are available for one-time purchase from today on. Or stock up on Mana Mark 8 and get our best deal Family Pack with 140 meals.

"We are excited to take the new Mark 8 even further. We're coming to the market with an improved recipe, a new divine flavor and an expanded product line in a compact new sustainable bottle design. This combination of benefits represents tremendous value for users from all around the world. I believe Mana Mark 8 will perfectly serve everyone who is looking for affordable food that is unmatched in its nutritional content on the planet." says Jakub Krejcik, our CEO.
What's new? A basic overview:
ManaDrink Mark 8
more content for a better hydration of nutrients

new eco-friendly packaging

newly added bioactive forms of chromium and selenium

amino acids taurine and L-carnitine

new flavor Lime Cake
ManaPowder Mark 8
newly added bioactive forms of chromium and selenium

amino acids taurine and l-carnitine

addition of kombucha

new flavor Lime Cake
Except for these improvements, you can always count on the complete nutritional profile of Mana. Mana offers a perfectly balanced macro and micro ratio from 100% plant sources. ManaDrink contains 21% protein, 35% carbohydrates, 44% healthy fat and fiber. In the case of ManaPowder it's 22% protein, 34% carbohydrates, 44% healthy fat and fiber. Mana gives you precise and balanced amounts of all the highest quality forms of 16 bioactive vitamins and 17 minerals. It is also a food with a low glycemic index, which means it releases energy gradually without blood sugar spikes. It's gIycemic index is 29. It also has a high insulinemic index (41), which dramatically improves the bioavailability of nutrients to the body.
An even better, more powerful composition
The new recipe perfectly matches the needs of a varied nutrient intake and represents a perfectly balanced energy source. In the new range, we have also focused on ingredients that take the performance of body and mind to the next level. All that while supporting immunity and gut health.

The composition of the new generation of Mana is enriched with the amino acids taurine and L-carnitine. Each serving thus supports proper digestion and fat metabolism. In the Mark 8 formula of ManaDrink and ManaPowder, we have also newly included ingredients enriched with bioactive forms of selenium. In addition, the formula is enhanced with chromium picolinate, which is considered the best source of chromium.
Key benefits of the new recipe
Taurine
helps digest fats

contributes to nerve, muscle and heart function
L-carnitine
helps to "burn" fat and converts it into energy

favorably affects the body's management of fat stores
Selenium
helps maintain the body's defences

regulates thyroid hormone production

contributes to hair and nail health
Chromium
contributes to macronutrient metabolism

helps maintain normal glucose levels
ManaPowder Mark 8's secret weapon
The addition of kombucha is a new feature of ManaPowder Mark 8. ManaPowder Mark 8 contains freeze-dried powder from fermented green tea leachate with a symbiotic culture of bacteria and yeast known specifically as kombucha.

Kombucha is rich in organic acids such as glucuronic acid, contains vitamin C and B vitamins and is also an important antioxidant due to its flavonoid and catechin content. Studies have shown that kombucha has antioxidant and antibacterial properties along with the ability to lower cholesterol, support the immune system and stimulate liver detoxification.
The new Lime Cake flavor is simply da bomb!
The new Lime Cake flavor offers a refreshing and sweet dessert treat with fruity lime notes. It may taste indulgent, but it is a nutritionally perfectly balanced meal with a starting price of just $2.14 per serving.
Mark 8 boasts a selection of divine flavors ranging from our traditional Choco, Apricot and Origin to the brand new Lime Cheesecake flavor. All of the flavors are indulgently delicious, Lime Cake is the perfect summer-dessert flavor, yet each Mana is nutritionally perfectly balanced and complete food.
Our new sustainable ManaDrink bottle
For 8 years we have been producing sustainable food that is brought to you in packaging that can preserve its nutritional value throughout its shelf life. We are committed to ecological food production—not only for people but also for the planet. That's why with the new Mark 8 we've yet again improved the packaging.

The new ManaDrink bottle is made from so-called mono-material (one type of PET material). The huge advantage is the absolute recyclability and reusability of the so-called RE-PET packaging that we are going to use in the future. Unfortunately, this was not possible with the previous ManaDrink-packaging. The promises and ambitions that were set out by the producer have not been fulfilled and to date only the paper component of this type of packaging can be recycled. The aluminum and plastic components of the previous packaging cannot be separated from each other. Unfortunately, we cannot produce a new bottle from such bottles.

The number of recycling PET bottles, on the other hand, is almost infinite, given their production technology. The infrastructure for recycling is also much better established. In Germany, for example, there is already a deposit system for PET bottles, which we are using for the new Mark 8. PET bottle recycling has increased throughout Europe in the long term. By 2020, 50% of total production in the EU has been recycled. The United States is a bit behind Europe with a 23% recycling rate of total production. But just like in Europe, recycling PET bottles is becoming easier.
More volume for better hydration
400 ml or 13.5 fl oz. This is the new volume of the Mark 8 bottle. Thanks to the larger content of the Mark 8 bottle, Mana is more filling and hydrates the body even better. The energy value remains the same. One Drink Mark 8 delivers 330 cal of a perfectly balanced macronutrient ratio of 21% protein, 35% carbohydrate and 44% fat of the total energy content. The larger volume per serving of the drink activates nutrients and leads to improved texture and taste.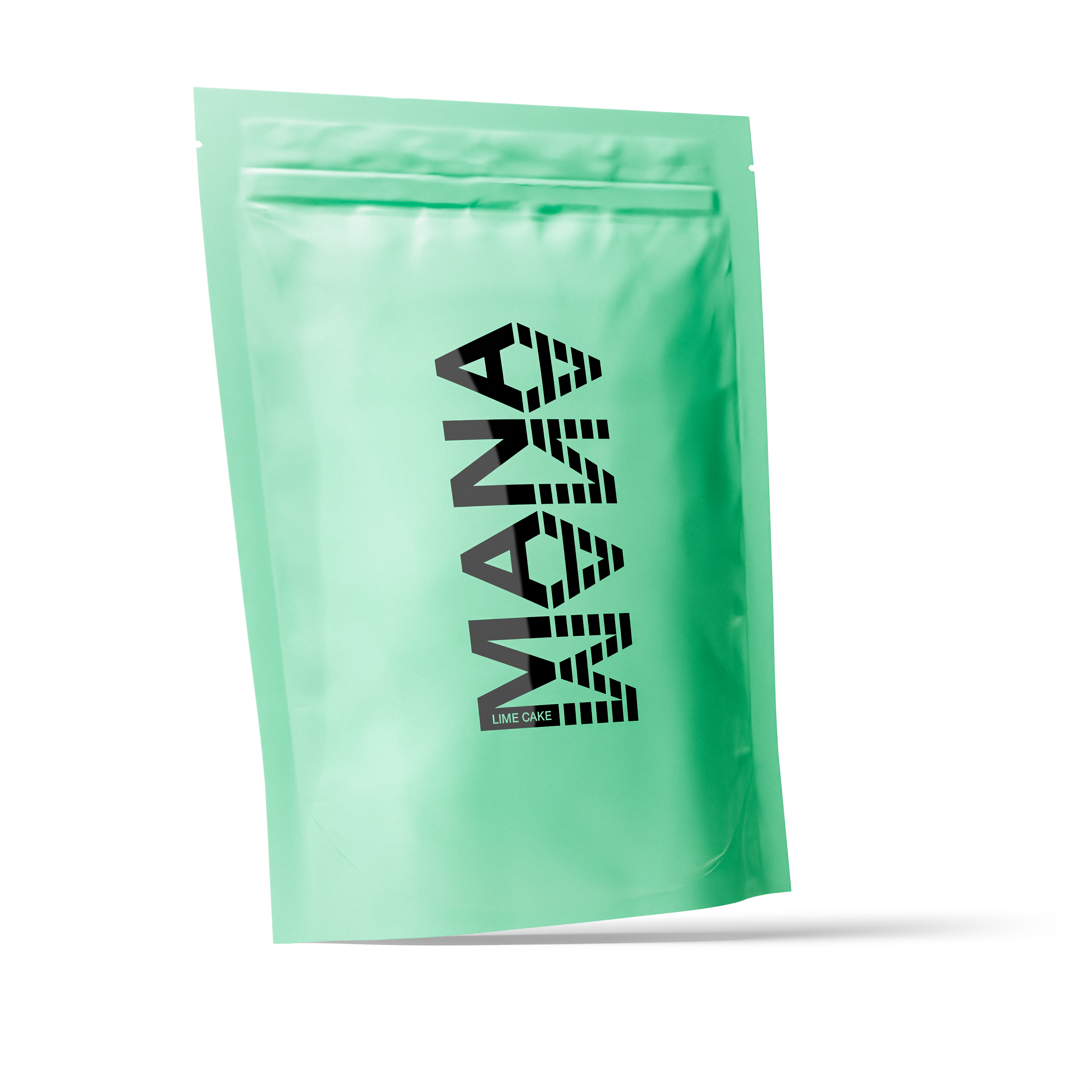 ManaPowder | Lime Cake
Liquid error (sections/pf-502cb687 line 93): Could not find asset snippets/klavio-product.liquid
The eighth generation of ManaPowder has an even more powerful composition. Great news is the addition of kombucha with antioxidant and detoxifying properties. Try our newest, indulgent summer flavor, Lime Cake, with elevating lime notes.
Buy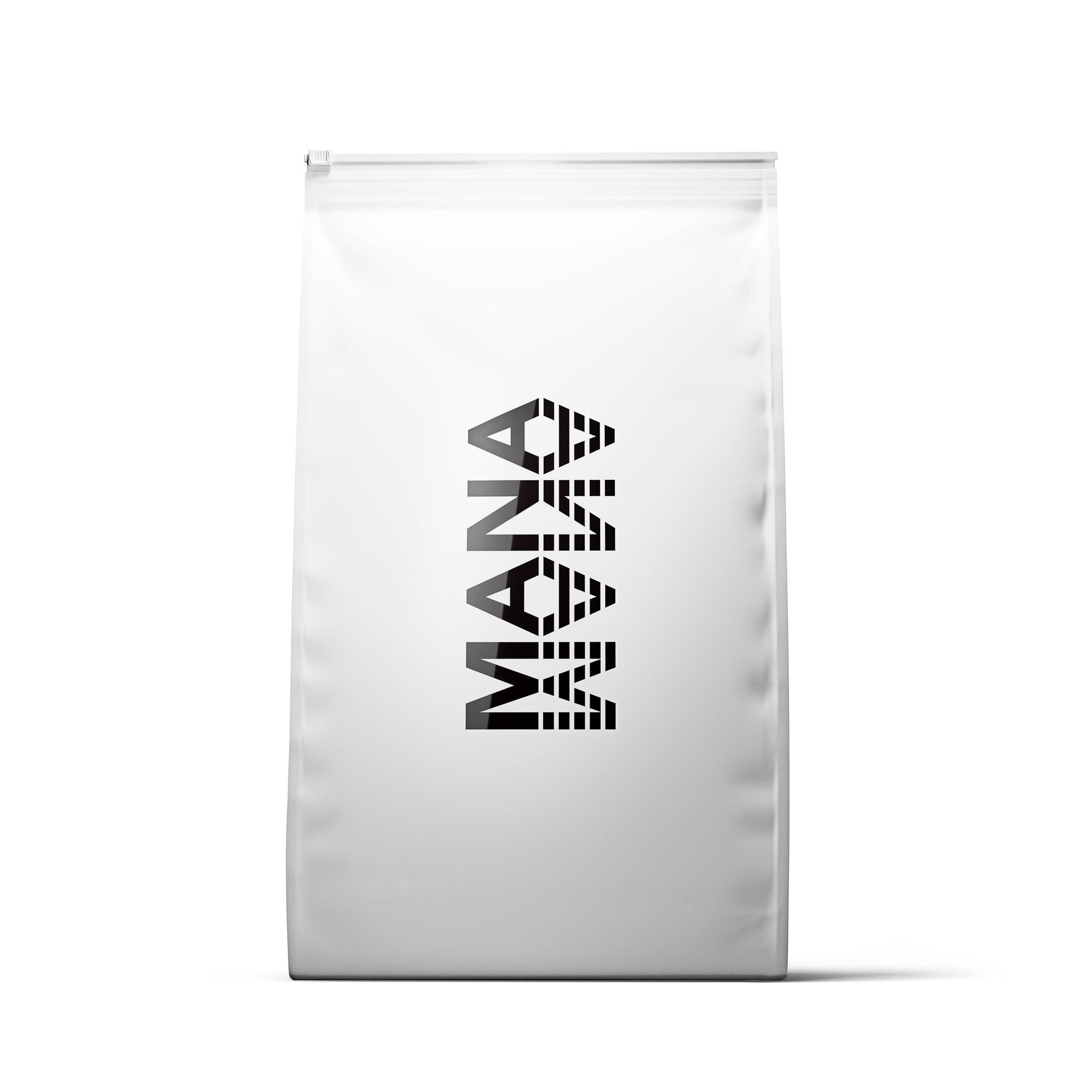 Family Pack | Origin
Liquid error (sections/pf-502cb687 line 114): Could not find asset snippets/klavio-product.liquid
Stock up on Mana Mark 8 with our best deal pack of 140 meals of nutritionally complete food. Our Family Pack has a new zip-lock system and a new handle to make it easier to move from one place to another. Enjoy Mana at the best price from $2.14 per serving.
Buy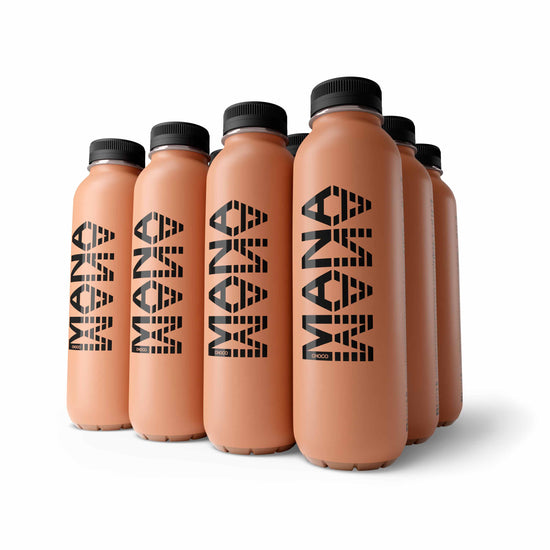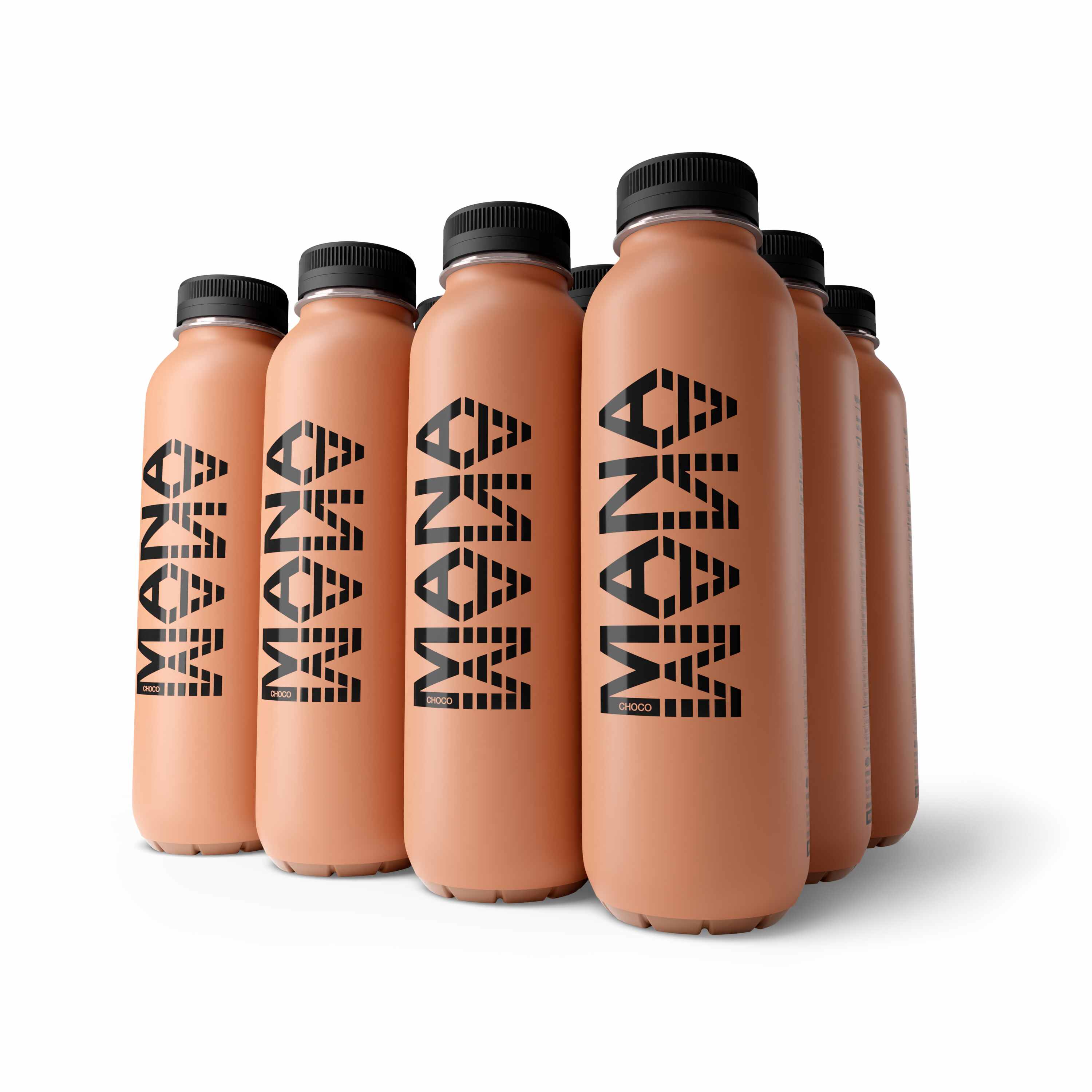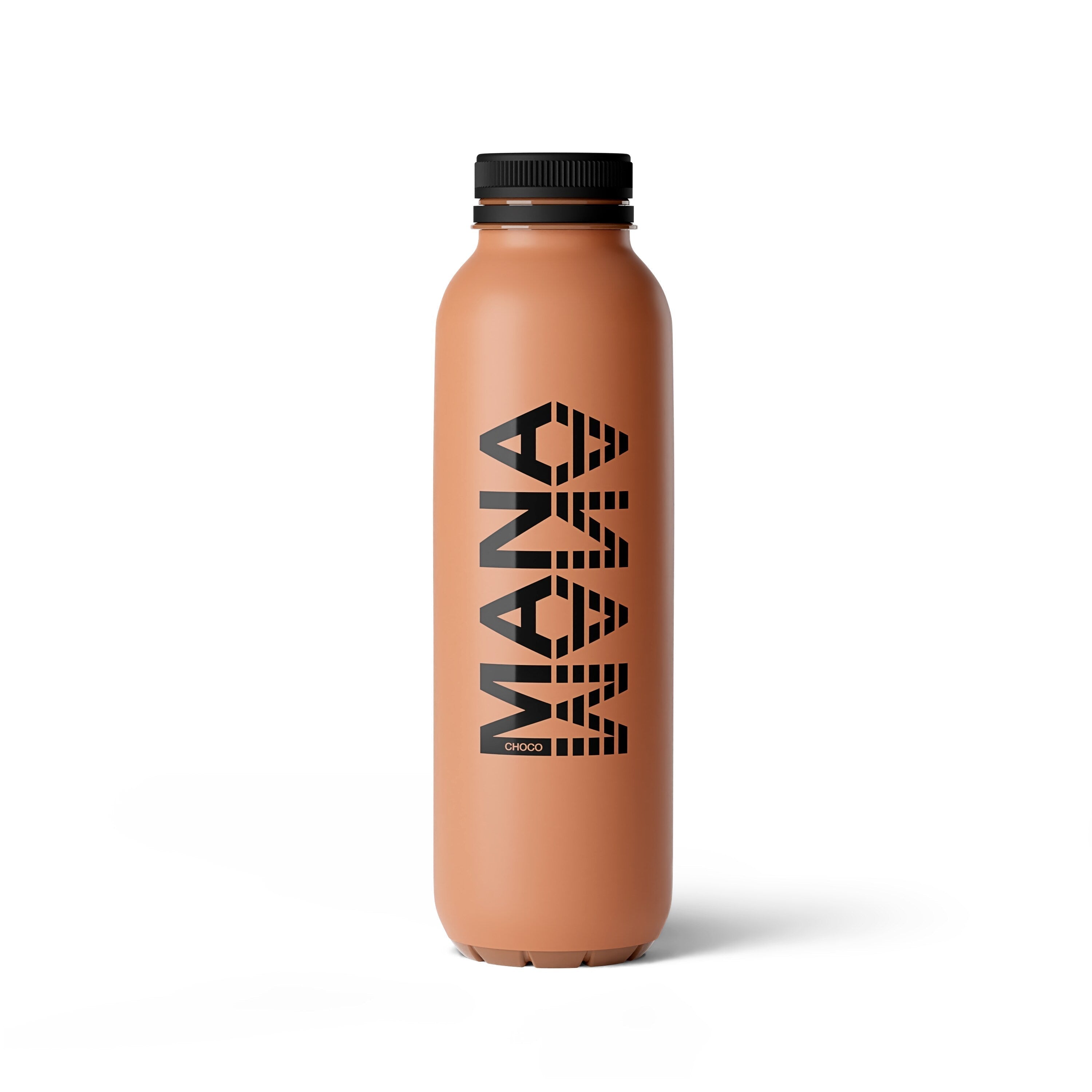 ManaDrink | Choco
Liquid error (sections/pf-502cb687 line 135): Could not find asset snippets/klavio-product.liquid
Or grab a ManaDrink! It's ideal for all your summer activities and thanks to its new content of 13,5 fl oz, it hydrates all nutrients better which aids absorption. Enjoy Drink Choco, Origin, Apricot and Lime Cake with an even smoother taste.
Buy