news
31 august 2023
We Present the Bar at a New Level. ManaBar.
Mana finally delivers a nutritionally complete and functional bar. ManaBar is a symbol of our never-ending evolution and journey towards the perfect food for a better life. Pre-order it today. It will be available at the end of October.
The key benefits of ManaBar:
Macronutrient Profile and Energy Ratios:



Protein

: 10,5 g | 22 %

Carbohydrate

: 17 g | 34 %

Fat

: 9,3 g | 44 %

completely unique and new Mark 8 formula

nutritionally complete bar

high protein content, but does not taste like a classic protein bar

a source of omega 3 for better brain function

low in sugars

contains fiber

vitamins and minerals from A to Z

200 kcal for an ideal snack

a choice of several delicious flavors

compact size so that it fits in your pocket, purse or school bag

12 month shelf life

over 176 health benefits

only $1.74 per serving
The perfect on-the-go snack
The aim of our team was to find an answer to everyone's everyday problem: what can I snack on? Our portfolio already includes ManaPowder and ManaDrink, which offer an extremely easy way to a balanced, perfect and regular diet. But ManaBar brings a whole new level to everyone who needs something great to snack on. And who wants to have a great meal always on hand.

Lightweight and compact, just slip it into your pocket and you're sure to never get hungry. This little bar is the perfect source of energy. The composition and nutrient distribution is thought out in detail. And it perfectly matches the needs of a varied diet. It is suitable for adults and children from the age of three.

ManaBar contains all the essential nutrients, vitamins and minerals. It is high in protein, contains complex carbohydrates with fiber and is enriched with special amino acids taurine and L-carnitine. Each serving thus supports both digestion and fat metabolism. And like all our products, ManaBar is 100% plant-based. Of course, it contains no palm fat.
Four flavors led by our newest Berries
ManaBar comes in four flavors, led by the new Berries, which brings a magical symphony of wild berry flavor and surprises with its infused blackcurrant content. Then of course, the Lime Cake flavor, which has already become an absolute star with customers with the arrival of ManaPowder and ManaDrink of the Mark 8 generation. It tastes like a fresh and sweet dessert with elevating notes of lime. Our stalwarts Choco with an extra portion of cocoa and our creamy vanilla-oat Origin are also not to be missed.

All the flavors are indulgently delicious, to the point where you might forget you're not indulging in a sweet, but a nutritionally perfect snack. ManaBar is high in protein, but doesn't taste like a classic protein bar. In comparison, it is crunchier but soft, and has no artificial taste thanks to natural ingredients.

ManaBar is already on pre-sale. You can look forward to it at the end of October 2023.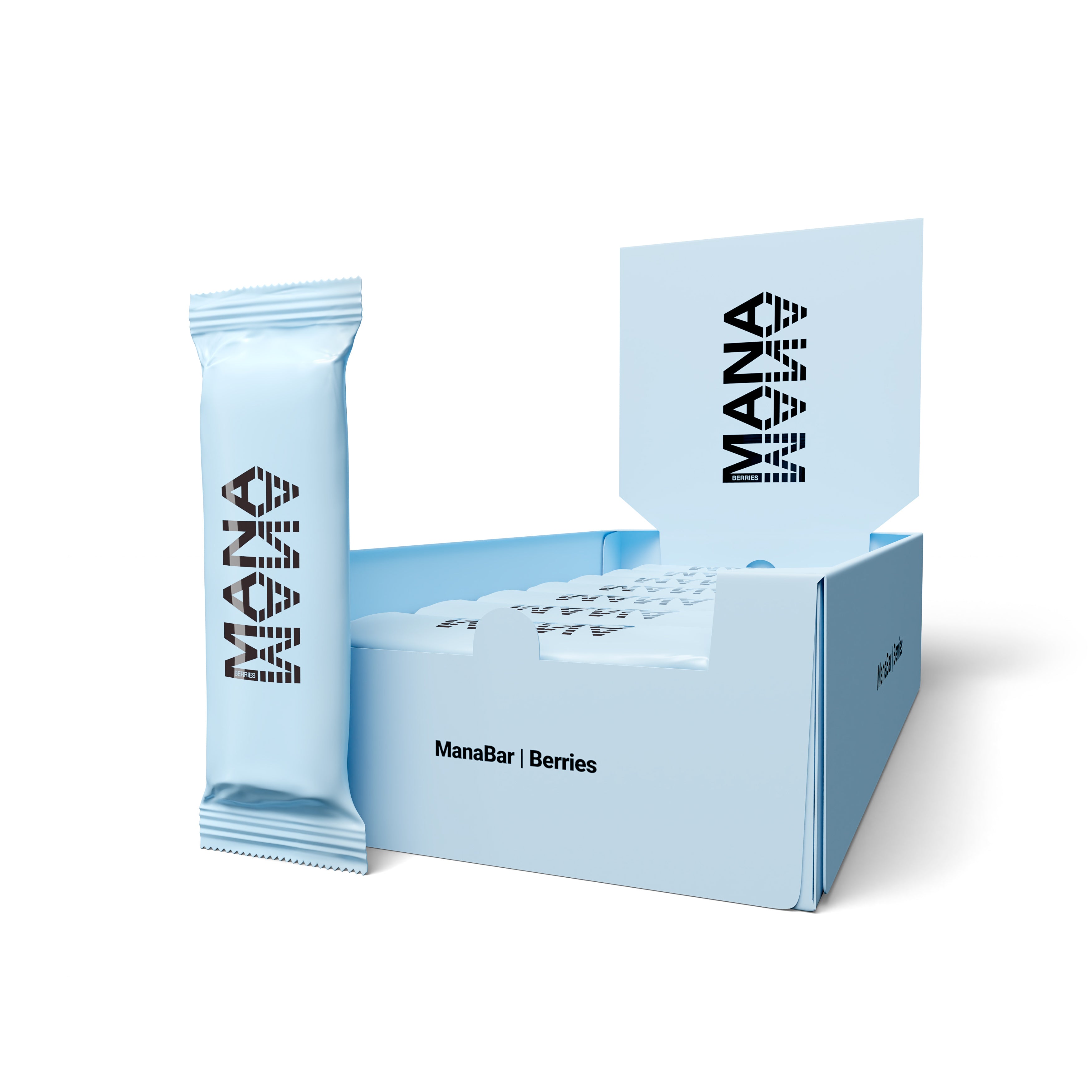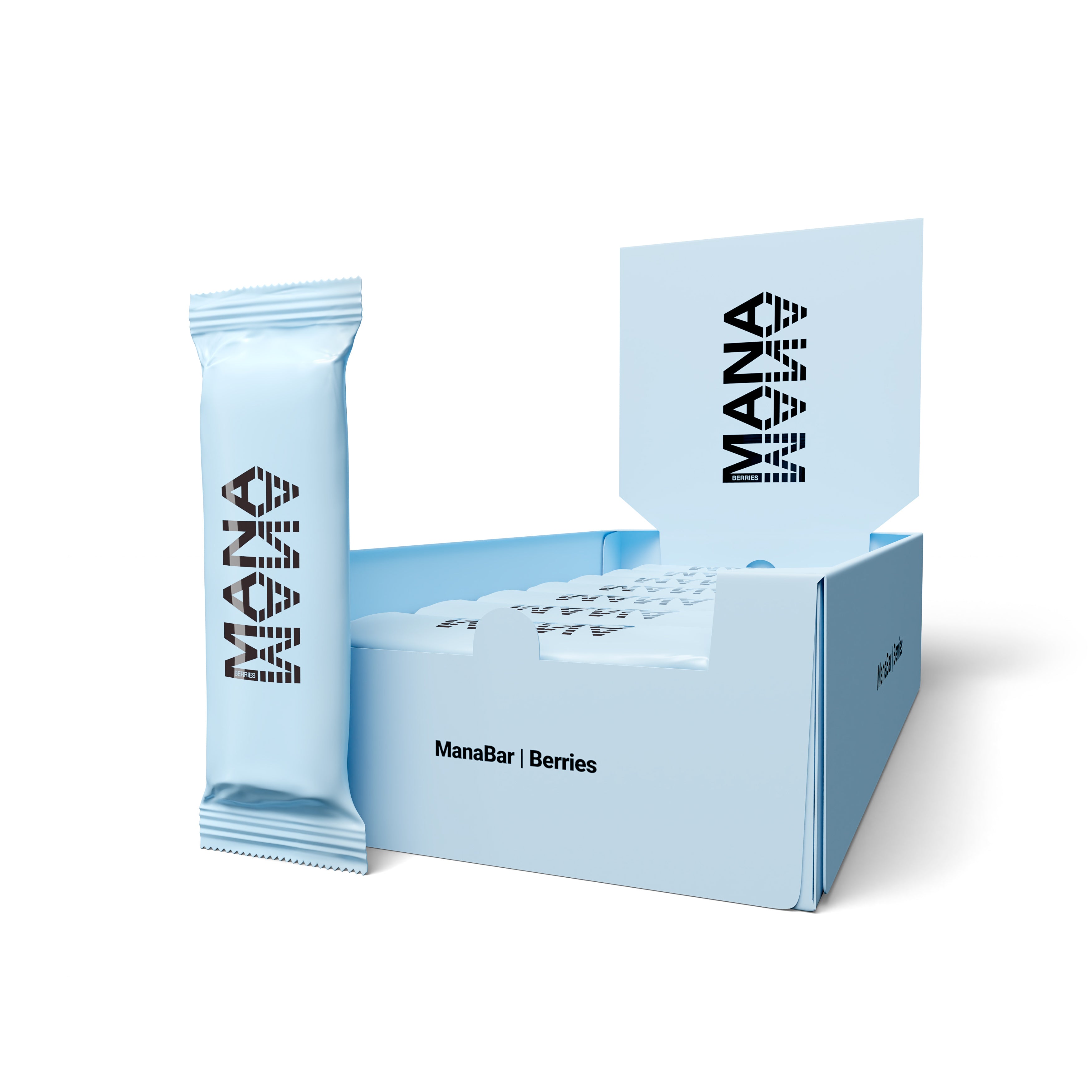 ManaBar | Berries - Preorder
Liquid error (sections/pf-d5bb6998 line 68): Could not find asset snippets/klavio-product.liquid
You can order our Family Pack in all the divine flavors of Mana - from our classics Origin, Choco, Apricot to the brand new Lime Cake. The Lime Cake flavor offers a sweet indulgence, tastes like a piece of cheesecake with elevating notes of lime.
Pre-order
It doesn't end with the bar
ManaBar is the next step. Stay tuned!