blogs
5 january 2023
Life Can Be Improved Faster Than You'd Expect. Set Goals and Replenish Energy With Mana.
Do you want to take your life into your own hands and change it to be happier, healthier, better at your job,...? You just need to know how to set the right goals that will lead you to success. Having plans will give you confidence, you'll have less stress and you'll still maintain direction even when life gets messy. Get on the road towards your dreams and a better you. And take Mana's help.
An intention is not a goal and vice versa
It doesn't matter if you have a big career dream or if you want to run a marathon. To achieve whatever it is that you want, you need to focus on the steps that will lead you to success. When planning, people sometimes tend to think of their dream as a kind of ultimate goal. However, this mentality does not allow you to think through the different points on your journey to success and ultimately can lead to failure. Your huge dream (whatever it may be) is actually a so-called intention.

It is the intentions that drive your behavior and actions. Having an intention means having a certain vision, a tool to take more control of your life. It's an inner compass that helps you make the right choices. An intention can be a seemingly inconspicuous thing, like "I'll make dinner." It takes action to make it happen.

Go to the kitchen. Get the ingredients out of the fridge, chop them up. Cook the food. Serve it on plates. And it's these small actions that lead to the fulfillment of the intention that are called goals. Goals are the intermediate steps, the individual milestones that need to be met on the way to fulfilling the intention. And they're absolutely crucial to the accomplishment of any plan.

In our example, your brain would automatically guide you to what you need to do to achieve your intention. It was a simple thing. We accomplish dozens of these intentions every day. But when you start to use this great tool consciously and plan your steps wisely, know your intention and set goals, amazing things will happen and you will accomplish even much more complex plans!
What do people want to focus on more in life?
general health

finances (save money, don't spend it)

personal development

career or work goals

spending more time with friends and family

travel
When you write down your goals, remember that you shouldn't use the word "no" and that goals are better written in the present tense. Instead of "I don't want to be sick", write "I am healthy and full of energy". This method of autosuggestion is celebrating considerable results in psychotherapy, but also in modern Western medicine. This positive goal-setting not only gives you self-confidence, but the results come faster.

One of the well-known guidelines for setting goals is the so-called SMART goal. According to this guide, goals should be set S = specific, M = measurable and A = ambitious but achievable, R = relevant and T = time-bound. In other words, the more specific and realistic you are in describing your goals, the faster you will accomplish one goal after another.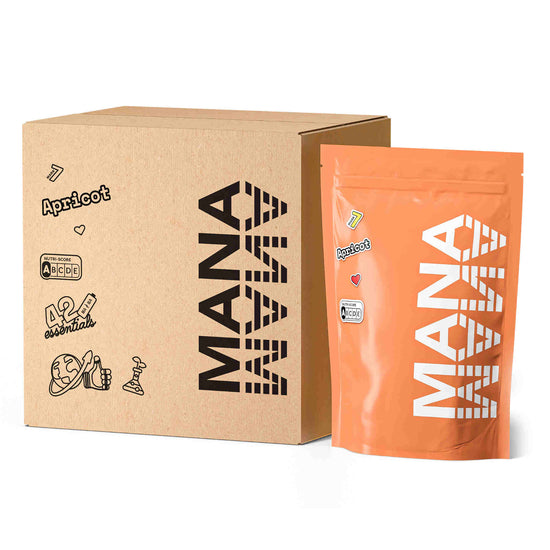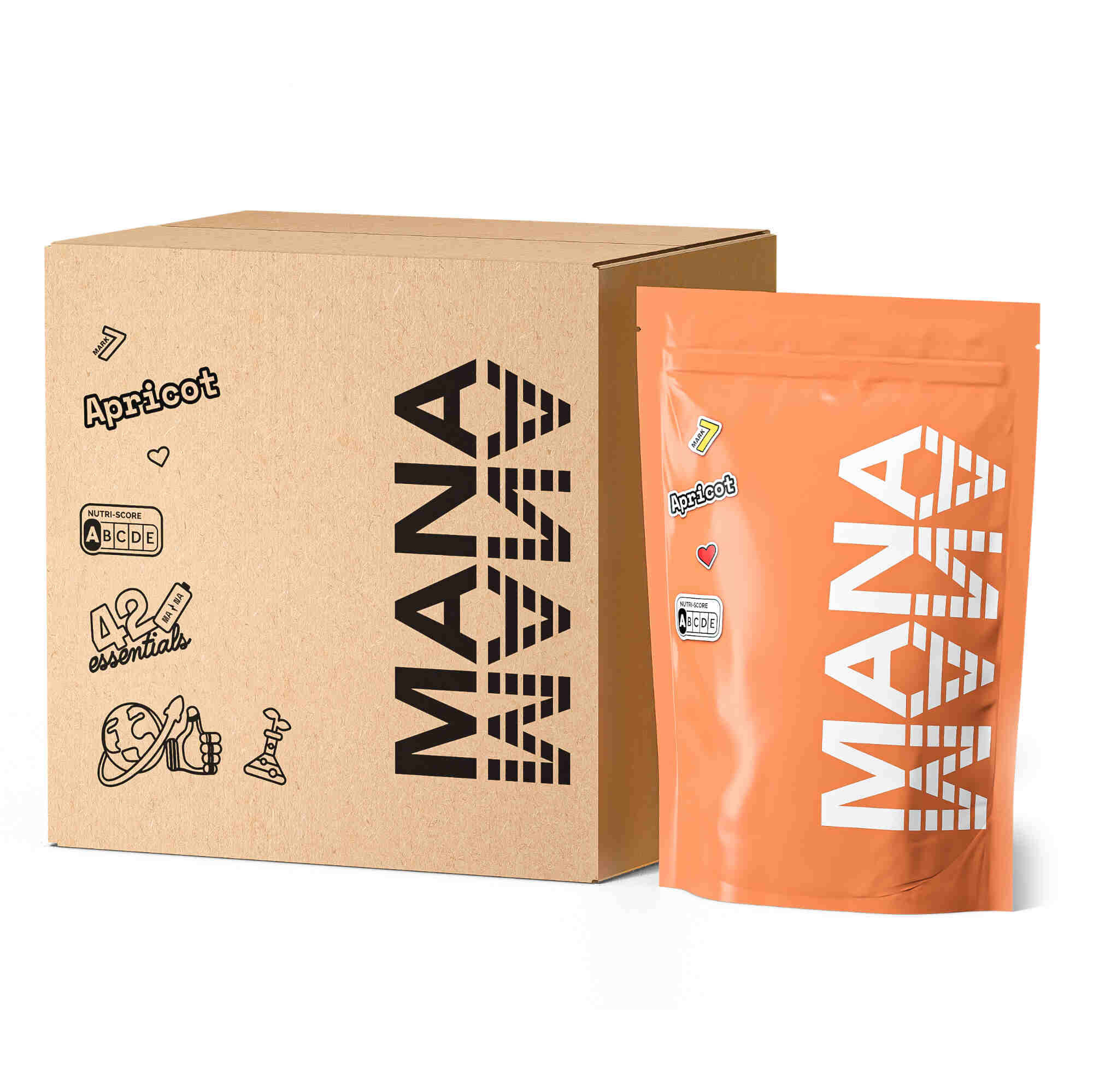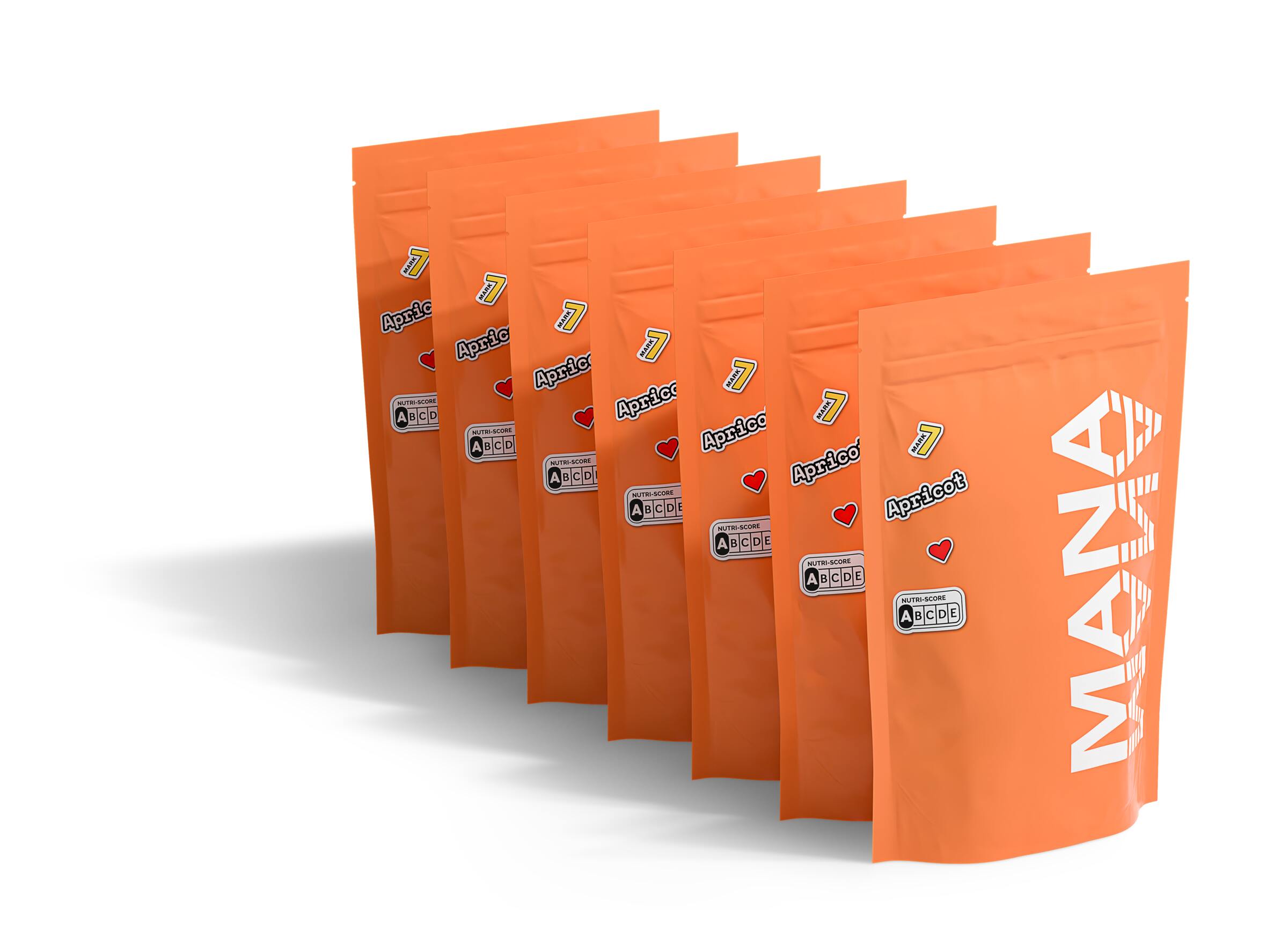 ManaPowder | Apricot
Liquid error (sections/pf-f170ed89 line 190): Could not find asset snippets/klavio-product.liquid
The nutritionally complete ManaPowder contains 33 essential vitamins and minerals. Just one serving will boost your immunity, improve performance and increase your ability to concentrate. So whether you want to take up a new hobby or improve your health, Mana is here for you.
Buy
Realistic expectations are the key to success
Changing your life for the better through accomplishing goals should make you happy, not stress you out. It is therefore important to approach your plans realistically. If you decide to go to the moon in two weeks, even though you are currently working a nine-to-five office job, the chances of disappointment are very high. Be realistic, be kind to yourself and improve your life gradually.

The better you know yourself, the easier it will be for you to realistically set and meet your goals, adjusting and changing them over time. So be patient. The easier it is for you to incorporate a new habit into your daily routine, the faster you'll start doing it automatically too. So think your plans through and make sure that you'll be able to incorporate the changes into your life.
Changes can happen in a few months
They say it takes twenty-one days to form a new habit. So does that mean that if you drink a glass of water every morning for three weeks, you'll do it automatically on the 22nd day? Unfortunately, it's not quite that simple.

Researcher Phillippa Lally from University College London tested this rule and found that it actually takes an average of 66 days to form a new habit. The shortest time to form a habit was 18 days and the longest was 254. But even that's great! Imagine that your dream could come true, or you could be significantly closer to it in just a few months!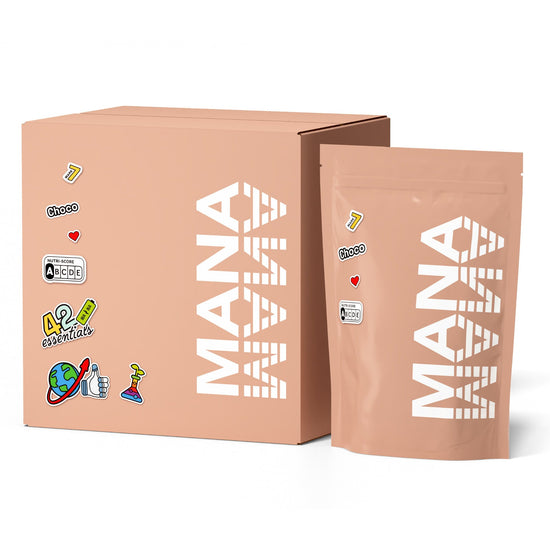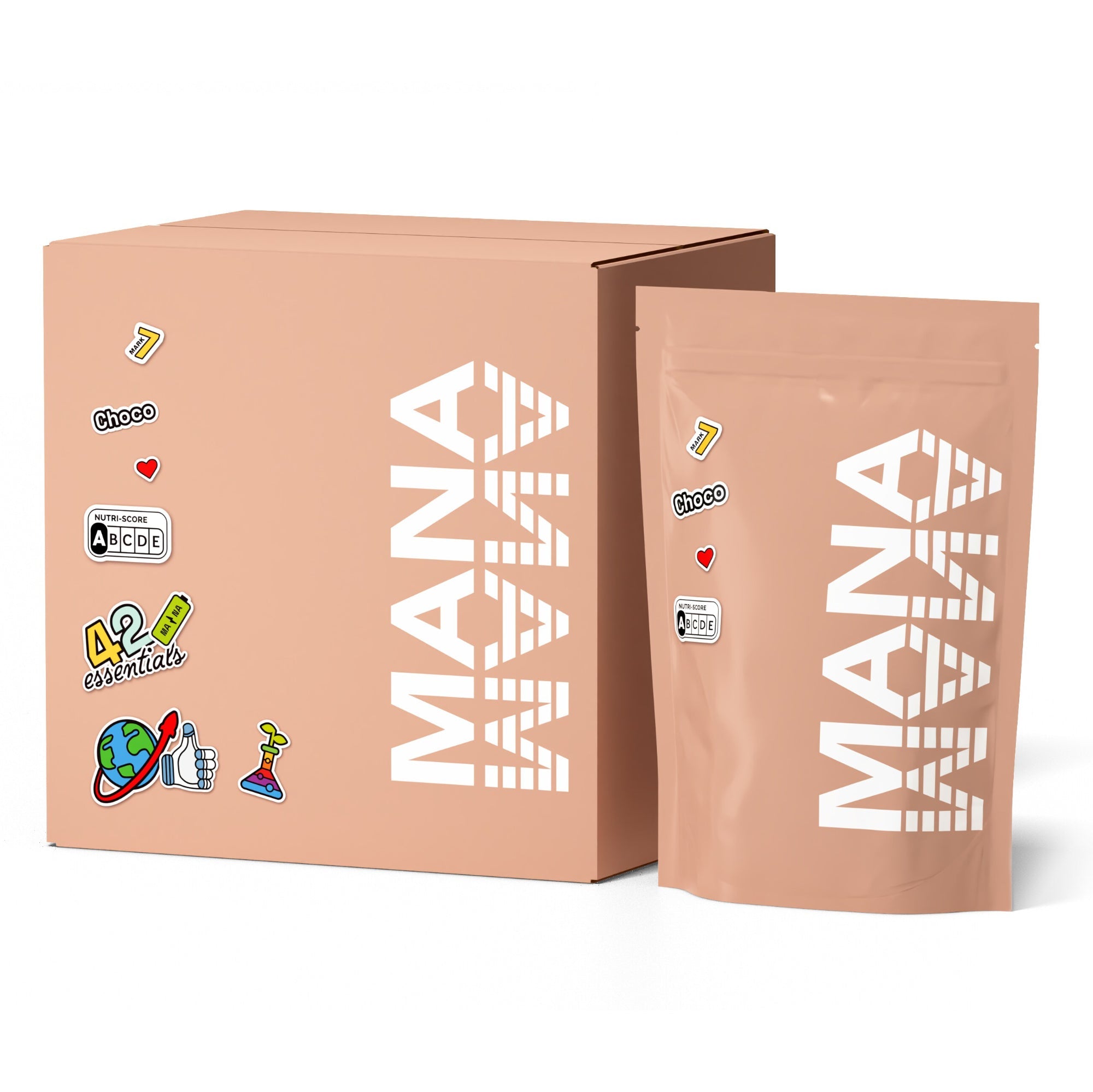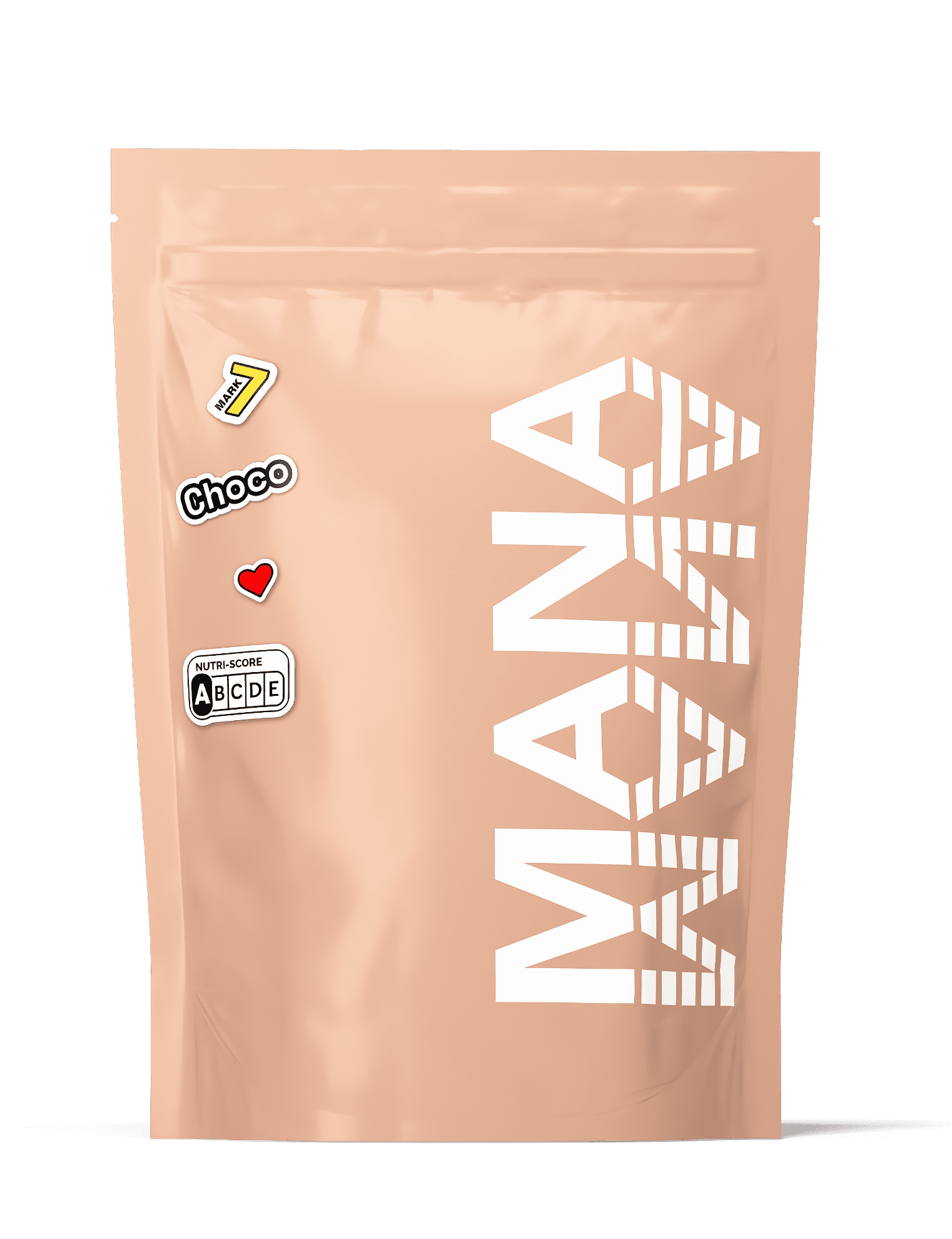 ManaPowder | Choco
Liquid error (sections/pf-f170ed89 line 211): Could not find asset snippets/klavio-product.liquid
Mana will be your engine on the way to achieving goals, whether you want to run a marathon or learn to play the piano. Mana pampers your body and saves your budget. Plus, you can prepare a serving of Mana in just 2 minutes, saving you time to invest in your plans.
Buy
Mana gives you more time for personal development, family and friends
Mana is a nutritionally complete food that contains 33 essential vitamins and minerals. By taking Mana you support your overall immunity. The MCT C8 coconut oil, omega-3 and omega-6 unsaturated acids in Mana suppress fatigue, improve performance and increase the ability to concentrate. This can also come in handy if you're planning to take up a new hobby. Want to learn a new language? Are you interested in playing the piano? The vitamin B8 (choline) in Mana supports memory, so you'll be able to learn on the go.

You can prepare an extra serving of ManaPowder in just two minutes. With ManaDrink, it's even easier. We've already premixed it for you in the perfect proportions. So all you have to do is shake it, open it, and replenish the nutrients you need. Every penny and minute you save by incorporating Mana into your diet can then be invested in achieving your own goals.
Liquid error (sections/pf-f170ed89 line 232): Could not find asset snippets/klavio-product.liquid
140 meals of nutritionally complete food in our most economic Mana pack. One serving costs only $1.96. You enjoy a regular supply of energy and nutrients and don't need to worry about anything else.
Buy
Don't change everything at once and enjoy the process
You have your goals written down and you know with what intention you want to work on them? Start making them come true! Imagine how you will feel when you'll be able to communicate in Spanish in Barcelona or when you buy that sofa for your dream apartment. Give yourself room to make mistakes. And most importantly, enjoy the process. Whether you want to learn a new language, run a marathon, or even fly to the moon, Mana is always there for you.
Liquid error (sections/pf-f170ed89 line 232): product form must be given a product