New

Plant-Based

ManaBurger™
The first nutritionally complete burger in the world. Looks like beef. Tastes like beef. But it's not beef. It's the future of food.
Buy Now
Absolutely Delicious

100% Balanced
Ingredients
Filtered water, protein (pea, algae, mung bean, hemp, and brown rice), plant oils (canola, algae, sunflower, coconut, flaxseed), cellulose, methylcellulose, modified potato starch, dye (beetroot juice powder, apple extract), potassium chloride, sodium chloride, calcium carbonate, magnesium lactate, zinc gluconate, potassium iodate, vitamin A, thiamine, riboflavin, niacin, pantothenic acid, vitamin B6, biotin, folic acid, vitamin B12, vitamin C, vitamin D2, vitamin E, vitamin K, mixed tocopherols, spices (black pepper, sweet paprika, chili, oregano, allspice), smoky aroma, natural aroma. May contain traces of soy.

Backed by Science

161 Health Benefits
Mana delivers 161 health benefits scientifically evaluated by the European Food Safety Authority (EFSA), for optimum performance in whatever you do. This statement applies when consuming a daily portion (5 x ManaBurger™).

Mana supports heart health, muscle and bone health, immunity, blood formation, metabolism, mucous production, vision, brain function, healthy skin, healthy teeth and gums, and healthy hair and nails, and more.

Nutrition Facts
Serving size: 1 ManaBurger™ (130 g)
Package contains: 20 pcs.

Amount per serving
300 Calories
Calories from fat 198

Saturated Fat 5 g

Omega-3 1.3 g

EPA 10 mg

DHA 250 mg

Folate 85 mcg DFE (50 mcg folic acid)

*Daily values are based on a 2000-kcal diet

100% NUTRITIONALLY COMPLETE 161 HEALTH BENEFITS RICH IN EPA & dHa omega-3 6 SOURCES OF PROTEIN 14 vitamiNS
24 minerALS LOW GLYCEMIC INDEX NO gluten NO ANIMAL PRODUCTS NO GMO LABORATORY TESTED No doping agents
ManaBurger™

Taste the Future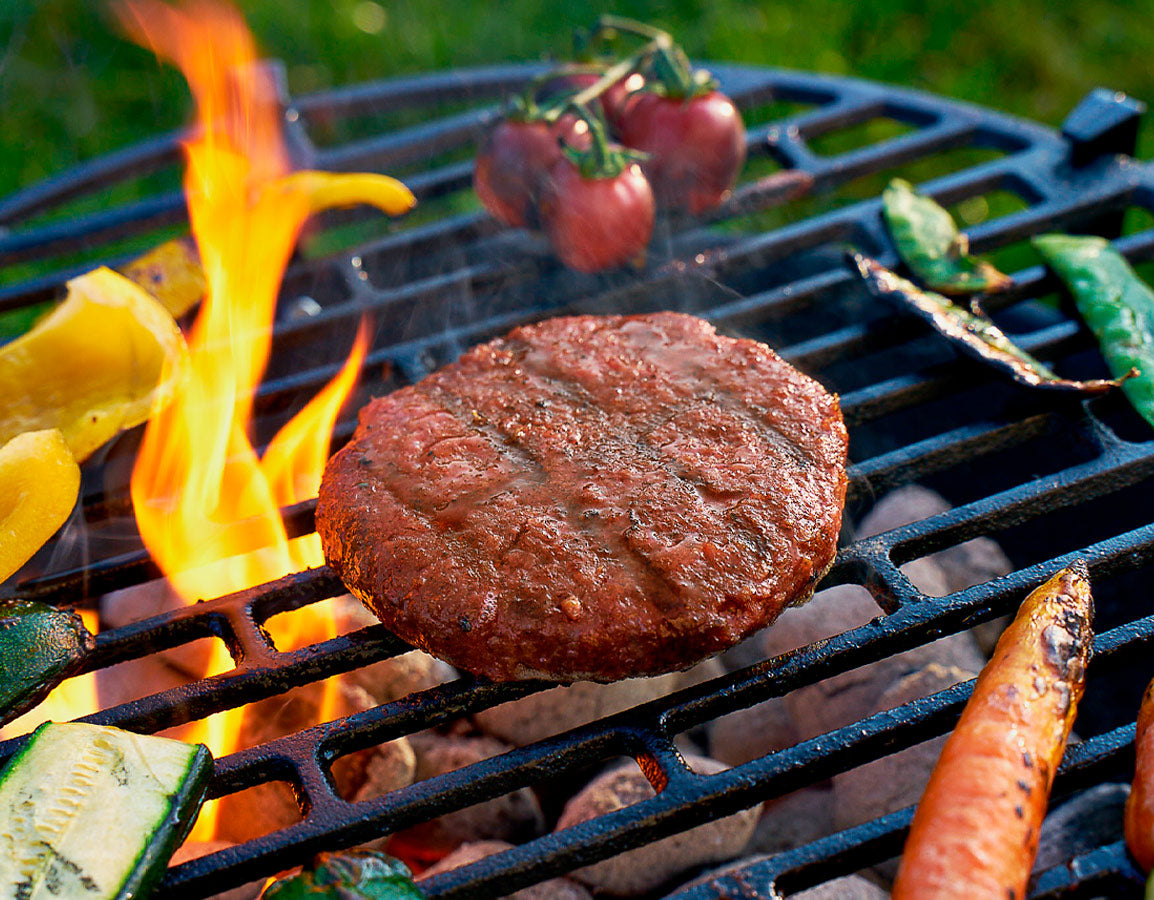 New

ManaBurger™

$73.00
20 pcs./$73

Shipping calculated according to destination
Estimated delivery: 1st half of 2021
100% refund in case delivery is not possible

The product that you are looking at is more than just a burger. It's a culmination of food science and a fundament for the future of sustainable food. But we couldn't have done it alone. Indeed, without customers that support Mana and its vision to make the food industry - and thus the energy industry - more sustainable, the burger would have remained a mere idea. Now, after three years of hard work, we can finally share it with you.

Remember that every bite (or sip) of Mana helps combat wasteful food production practices, malnutrition, and maltreatment of our planet in general. If you are what you eat, then the ManaBurger will make you a healthy and responsible person. Thank you again for your continued support and we can't wait to hear what you think. Here's to better living!
Jakub Krejčík, Founder & CEO
Mission for a Better Life
Our vision has always been to create an all-in-one-product product backed by science for a better life, both today and tomorrow.